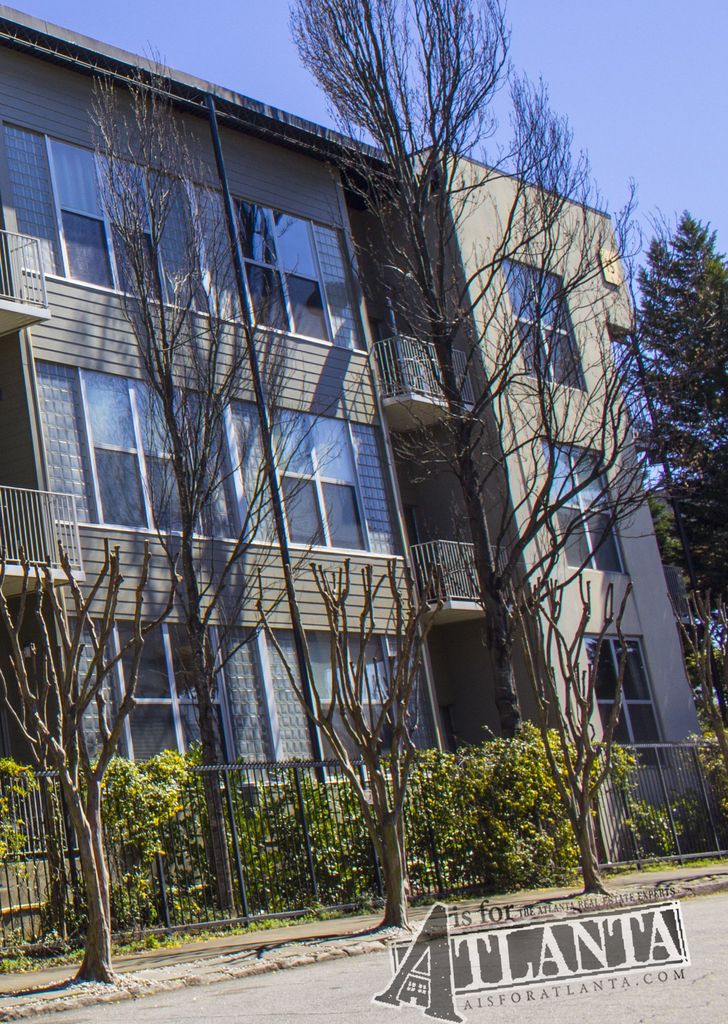 Built 2001
Walking Distance to Krog Street Market
Walking Distance to Atlanta BeltLine
Close to Eastside Trail and Freedom Park
Easy Access to MARTA
Highway Access Nearby
14-Foot Ceilings
True Industrial Loft
Mary Lin Elementary
Inman Middle School
Grady High School
Steps from the very center of the coveted Inman Park neighborhood sits 15 Waddell lofts. Recently developed, the new spaces are a dream to call home.
In 2001, the lofts were completed uniting a community that is just a short trip to special corners of Atlanta. However, exceptionally modern design allow for high ceilings. The three-story tilt wall construction was one of the most innovative developments in the area. The building houses trendy, city-style units, with 14-foot ceilings, concrete walls, exposed ductwork, modern kitchens, hardwood flooring, and secure parking. All condominiums initially sold out right after hitting the market.
Here modern convenience is well-matched by some of the greatest stories of Atlanta's past.
Additionally, the area is historic and residents can easily walk to Martin Luther King, Jr.'s birth home and the Sweet Auburn district.
Moreover, the area is even more celebrated for being near the Beltline and its access to dynamic events regularly bringing together Atlanta. Conveniently, the commute from 15 Waddell to downtown and midtown Atlanta is also a breeze- either a few minutes driving or a short trip on the nearby MARTA line.
In summer, the Inman Park swimming pool is a few doors down.
Also, a stroll away sits Little Five Points, Atlanta's take on New York's East Village, full of fun and flavor, as well as music, comedy, and colorful people. For those looking for more familiar stores sits the Edgewood retail district. There is both access to recreation and nature as well as all of the novelty of an exciting and progressive city.
There are very few in-town opportunities to live central to the quintessential metro Atlanta experience. The lofts at 15 Waddell are an incredible place for newcomers and longtime residents alike to call home.
INTERESTED IN ANOTHER INMAN PARK CONDO? Visit another property below.
Brickworks Inman Park
Inman Motor Works
Inman Park Village
870 Inman
Grinnell Lofts
Lizzie Chapel Flats
Inman Mews
Inman Station
Inman Hills