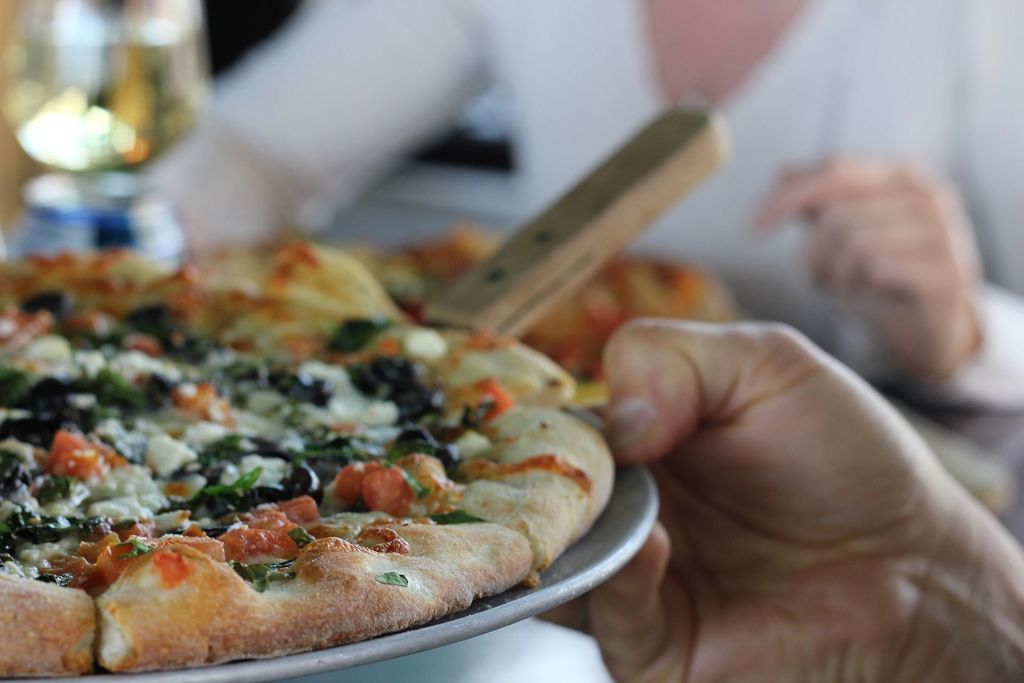 Shortly after moving to Atlanta three years ago, my wife and I were confronted with the sad state of pizza in Atlanta.
Hungry for a slice post-flick, we drove all over town looking for something, anything that resembled pizza. Not much was open, and we were forced to choose between Papa John's and Domino's. The pizza we ended up ordering looked something like this:
I don't want to come off as a pizza snob (although, truthfully, I am)… but the pizza was really, really bad. It's not my intention to be the stereotypical New Yorker that does nothing but criticize the sad state of 'za in the City By The Perimeter. (What's next- am I going to blog about how bad the bagels are?)
But the reality is… well, the reality is that the pizza in Atlanta is wallowing in a cheesy, oily, stringy pool of mediocrity. There,
I said it
.
So I felt like I was dreaming a couple of months ago when I read about Jeff Varasano, who was featured in the AJC and the New York Times in the same week. Look at Jeff below, with pie- does this guy look like a genuine pizzaioli or what?
I had an opportunity to attend a tasting last week at Jeff's and I was completely blown away.
The pie is absolutely fantastic- and considering where we are pizza-wise in Atlanta right now, his soon-to-open Buckhead joint is as big a moment as Atlanta's gastronomy scene has seen since I've been here. It's just good food. It was developed by someone who genuinely loves what he makes- a nice contrast to the splashy "concept" restaurants that seem to open every other week.
Here' one of Jeff's glorious pies, close up: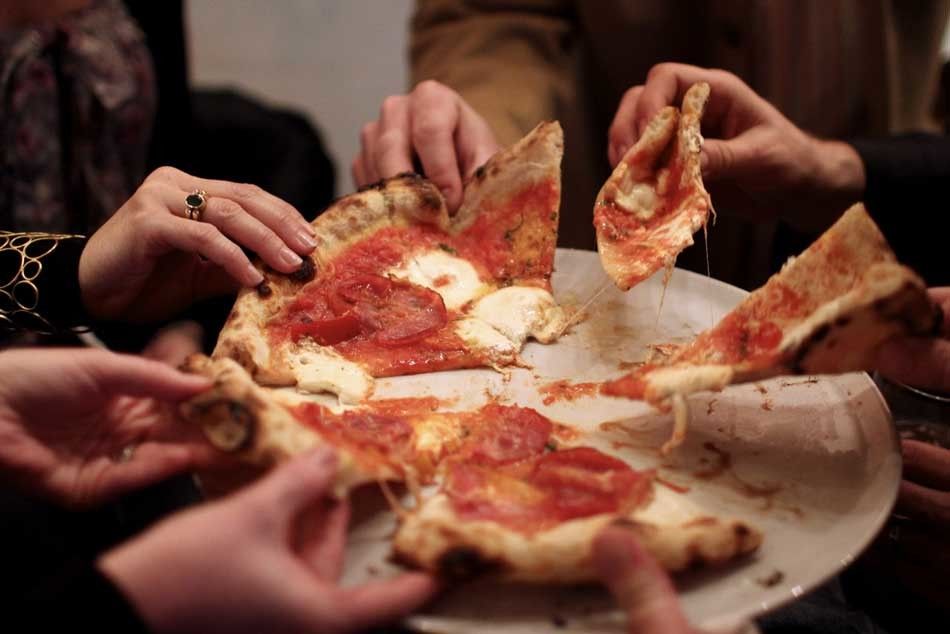 To find out more about Jeff and his pizza passion, click
here
.
And if you're interested in living down the street from Varasano's Pizzaria and living in the same building as Elton John check out
Buckhead
 and give us a call.