Brickworks Inman Park |  a summary: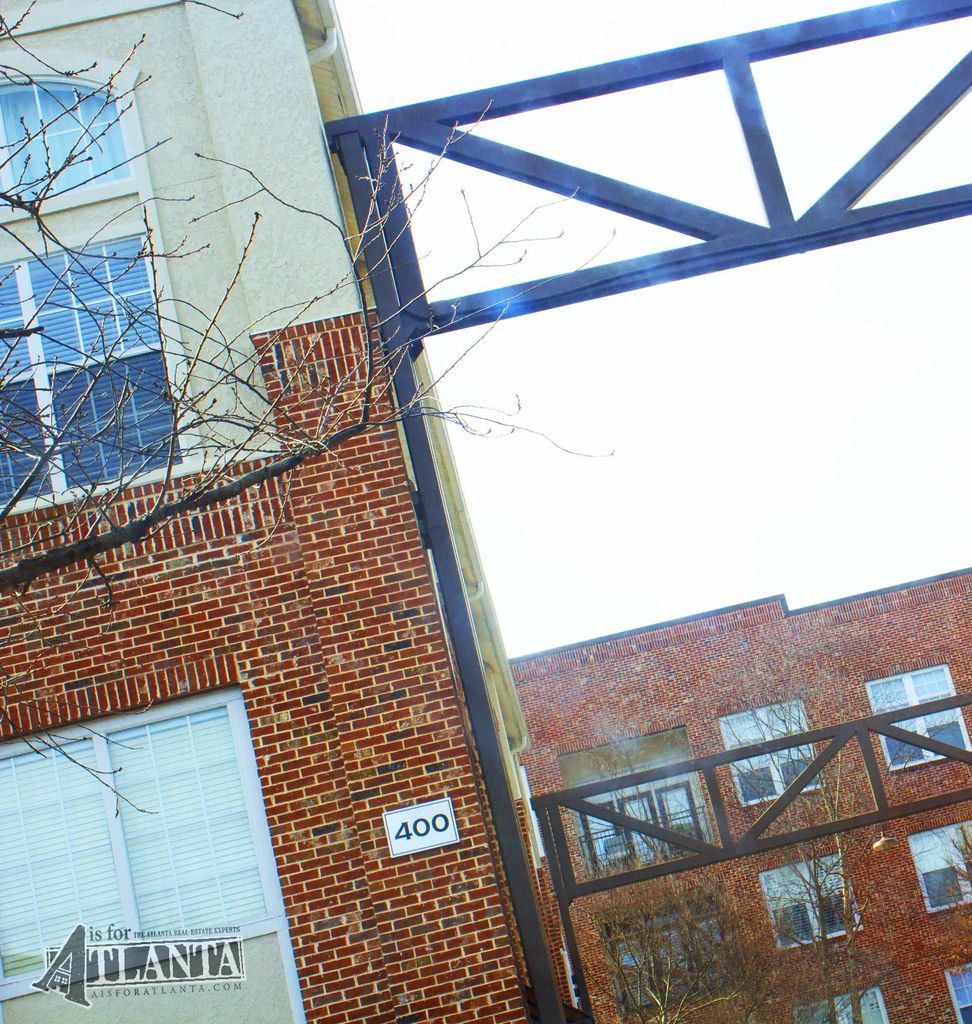 31 Lofts, 17 Townhomes
Built in 2002
Walking Distance to
Krog Street Market
Walking distance to BeltLine
Pet Friendly
Hardwood Floors
Exposed Brick / Ductwork
Gorgeous Landscaping
Swimming Pool
Rooftop Deck
Secured Covered Parking
Mary Lin Elementary
Inman Middle School
Grady High School
Brickworks Inman Park is a townhome and loft community in Inman Park.
The homes are a popular among those seeking the small town feel in a friendly big city neighborhood.
In 2002, Brickworks was completed in a tucked away corner of the up and coming neighborhood with thirty-one condos and seventeen townhomes. The charming industrial complex forms a beautiful community within dream distance to the BeltLine and Krog Street Market.
To live in Brickworks is to be able to walk to the city's best food, art, shops, and services in Inman Park. Also, a short drive or nice stroll away sits sushi, the Highland Bakery, restaurants and wine at Barcelona. There has never been a better time to live in Inman Park. Conveniently, the commute from Brickworks Inman Park to downtown and midtown Atlanta is a breeze- either a few minutes driving or a short trip on the nearby MARTA line.
However, Brickworks' appeal goes beyond simply the Inman Park location.
Additionally, units are spacious and unique. Three-story townhomes also provide tons of light along with open living space, and many of the condos feature soaring ceilings as high as twenty feet. Altogether, exposed brick creates both a modern yet quaint feel in one of the most fun and best loved Atlanta neighborhoods.

View Brickworks homes available now below.


INTERESTED IN ANOTHER INMAN PARK CONDO? Visit another property below.
Inman Motor Works
Inman Park Village
870 Inman
Grinnell Lofts
Lizzie Chapel Flats
15 Waddell
Inman Mews
Inman Station
Inman Hills
</p><br /><br /><br /><br /><br /><br /> <div style=""display:inline;""><br /><br /><br /><br /><br /><br /> <p><img height=""1″" width=""1″" style=""border-style:none;"" alt="""" src=""//googleads.g.doubleclick.net/pagead/viewthroughconversion/1064581768/?value=0&guid=ON&script=0″"/></p><br /><br /><br /><br /><br /><br /> </div><br /><br /><br /><br /><br /><br /> <p>