What's not to love about Decatur?  Great schools, (relatively) easy access to mass transit, pedestrian-friendly streets and a strong community backbone.  There are plenty of reasons why home buyers have been flocking to Decatur for years, and the market has definitely reflected the high market demand.  Decatur price appreciation certainly isn't a new thing, and a quick peek at the last three years of home sales confirms that the train isn't slowing up anytime soon:
| | | | | | |
| --- | --- | --- | --- | --- | --- |
| Year | Total Sales | Avg. Sales Price | Sales Price/List Price Ratio | % of Homes > $1,000,000 | % of Homes < $400,000 |
| 2015 | 331 | $566,961 | 98% | 3% | 25% |
| 2016 | 309 | $625,556 | 99% | 4% | 15% |
| 2017 | 256 | $647,245 | 99% | 5% | 12% |
A couple of quick thoughts:
 Where's The Inventory?  Last year saw a fairly significant drop in activity, with 75 fewer home sales than what we witnessed in 2015.  A 23% decrease is definitely nothing to sneeze at and bears further study.  Far fewer sellers decided to sell, and without available inventory, there was just less for buyers to choose from.  People like Decatur, and those that own have been less likely to leave over the last few years.
What happened to the sub-$400,000 market?  It's going, going… almost gone.  And it's not just quantity, but in many cases quality as well.  As new construction heats up, many of the sub $400,000 houses that are selling in Decatur right now either need significant improvements or a brand new build.  Affordability in Decatur- as is the case in many popular Atlanta sub-markets- is an issue.
 Why has the million dollar plus market not increased more significantly?  It likely has.  I'm crunching numbers from the First Multiple Listing Service (FMLS), which doesn't always reflect all new construction.  Granted, it's the same system that we've always used, but in my experience, this number has likely jumped far more significantly than the chart above reflects.
So, what does this mean?  How will the very recent past impact the immediate future of Decatur real estate?
There are currently 29 active homes for sale- and 10 of them are around or over $1,000,000+. That's over 30% of all inventory (compared to 3%, 4%, and 5% of sold homes over the last three years.
There have been 97 closed sales over the last six months- and absorption rate of 16.2 sold homes per month.  Given the current inventory of 97 homes for sale, that leaves us with 1.8 months of housing supply?  What does that mean, exactly?  Considering that a "balanced" real estate market is six months of supply (not a buyer's market, not a seller's market), 1.8 months of inventory mean that Decatur home buyers will need to strap on their chin straps and prepare for some sharp elbow competition in the Spring market.
The average home sales price over the last six months is $655,409, an uptick consistent with what we've been seeing over the past few years.  The average list price for the 29 available homes?  $819,134.  So, while it's certainly a seller's market, it's unlikely that all of these sellers are going to get every single penny that they're asking for.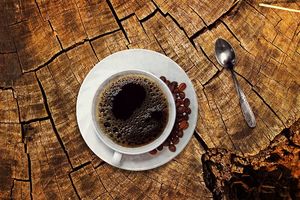 Interested in buying or selling a house in Decatur?
Let's grab some coffee, and develop a plan together.