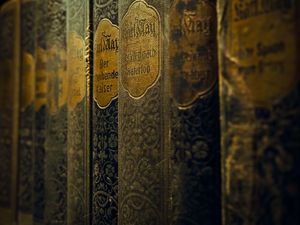 Last night I spent a stellar evening at The BookHouse Pub, a new bar/eatery. (I'm deliberately not calling it a "gastropub", which is this year's "small plates"… if you know what I'm saying.)
It's the type of cozy, warm space that's perfect for a blustery December evening. Its wood paneled interior was lined with books, and the soundtrack for the evening was solidly rooted in '80's pop. Just the sort of place that every neighborhood needs, replete with smiling, familiar faces.
The real stars of the show, of course, were the food and drink. They've got an all-star roster of craft beers on tap, including Dogfish, St. Bernardus, and Chimay. The bistro menu is straight forward enough (roast chicken, cheeseburger, etc.) for the simple palate, but also with its share of pizzazz (duck confit, house cured charcuterie).
I liked it. You will like it. I promise.
Check out the BookHouse's website,
here
.
Check out what Yelpers are saying about the BookHouse,
here
.
Check out an awesome 4 bedroom in Virginia-Highland that's walking distance from the BookHouse,
here
.