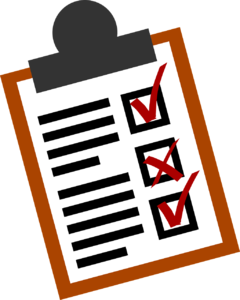 I'm often asked by home buyers what a home inspector looks for during the course of an inspection.  It's an important question considering that most home buyers aren't qualified to assess the physical well being of a home, and most Realtors know enough to get themselves in to trouble.
Rather than answer the question myself, I've turned to Jeff Luther, owner of Home Probe, one of metro Atlanta's finest home inspection companies.
We really aren't looking for anything on an inspection. It's not what you want to see on a home inspection it's more about what you don't want to see. For example, if I go into a bathroom looking for a leak under the sink I may miss other important issues that could be of concern. It's a systematic approach of evaluating the fixtures in the bathroom. You want to turn the water on to the sink and the shower or tub. Make sure there is hot water on the left side and cold water on the right side, check the pressure or flow and then see if there are any leaks at the fixture as well as the drain lines. Flush the toilet and make sure the water supply is cold and not hot. Try to rock the toilet to make sure it is tight and then observe for general operation. Did all the water go down? Does the tank fill quickly? Did the pressure or flow decrease at the other fixtures when the toilet started to fill? There's nothing specific that we actually look for. So it's a very long answer to a very short question.
Image Credit: homesessive.com