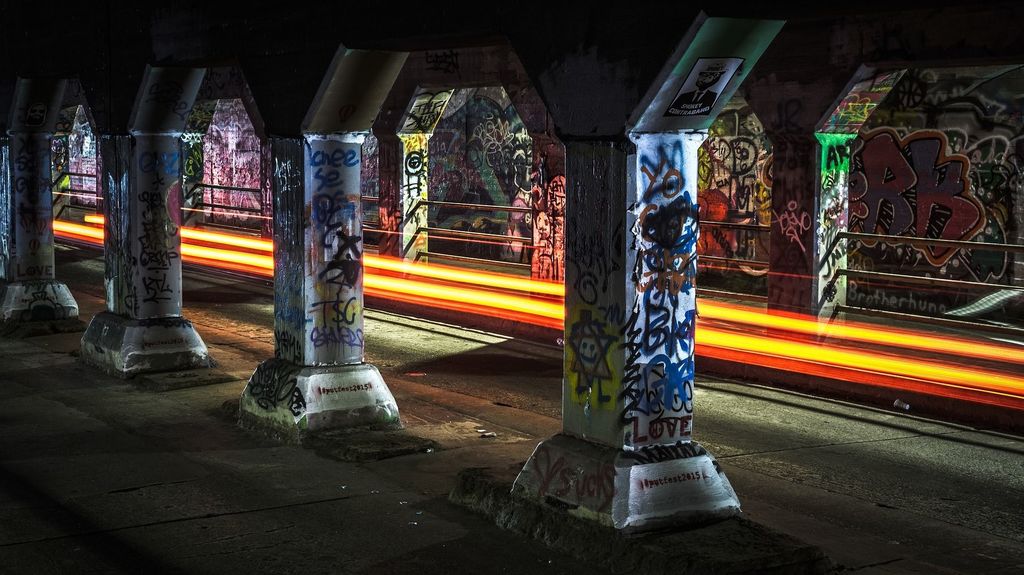 Anyone that's ever been through the Krog Street Tunnel knows it's more than just a road that connects Cabbagetown and Edgewood. It's also the site of some of Atlanta's best graffiti art, as well as the site of hundreds of cliche social media profile pictures.
Back in June, Cabbagetown resident Rodney Bowman took it upon himself to protect the tunnel- and it's neighboring walls- from some lame taggers (ed. note: for more on the difference between graffiti "art" and "taggers", click here). Creative Loafing's current issue features Atlanta's 11 Most Influential People, and Rodney is one of them.
"One person jumping out of a tree and making an ass of himself is only gonna make matters worse."
For more on Rodney Bowman and his crusade, click here.
For more on how you can get involved in making Atlanta a better place- without hiding out in a tree and pouncing on taggers- click here.