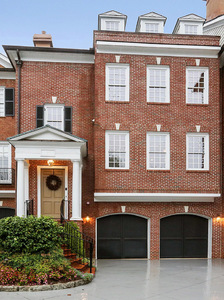 Our new listing at 3533 Roxboro Road #7 is the perfect option if you're looking for the expansive living space of a single-family home, but the convenience of a townhome.  It's a beauty inside and out, and with an A+ location, it checks all the right boxes and then some.
Your questions for the homeowner answered, below:
Q.  What makes your townhome unique?
A.  Three things that you don't find in most townhomes:  an elevator, four levels and an oversized private courtyard.  The courtyard, in particular, comes in super handy- anyone with dogs knows what I'm talking about.  In most townhomes, you're lucky if you get a little pad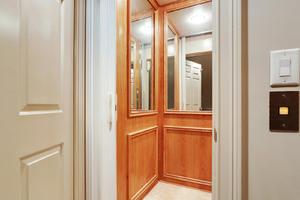 to put a grill on.  At our unit, the exterior area is private, fenced and large enough to plant the garden of your dreams.  With four levels, we're afforded plenty of space and privacy.  Whenever we have guests, we all have our own floor.
Q.  How do you like the location?
A.  We're a short walk from Phipps and Lenox, and walkable to some of the best restaurants in the city.  If you work in Buckhead, you could walk to work- if you work elsewhere, we're minutes from 85 and 400.  Anyone that's a member at Capital City Club or Peachtree Golf Club will love the location- they just won't have any excuses for not spending more time on the putting green.  
Q.  Tell me a little bit more about your subdivision, Kingsboro Park.
A.  Kingsboro Park is an intimate townhome community- there are only eight units in total.  We're fortunate in that the original developer didn't try and shoehorn as many townhomes as possible on the property, as so many do.  We share an oversized motor court, and the community is gated.  It just feels nice living in a community where everyone knows your name, and you don't have to deal with a massive homeowner's association.  
Q.  Anything special about your place?
After we moved in, we did an extensive redesign and renovation of our kitchen and dining area.  We opened the kitchen up to what was the dining room, and created a new keeping room which we use as a second living area.  I guess you could say that we're in to the "open concept" that seems to be a buzz these days.  Opening up the kitchen has brought so much natural light in to the kitchen, and made our home a great spot for entertaining.
Looking for the perfect townhome, and haven't been able to find it?  Know someone in the market?  3533 Roxboro #7 might just be the one.  To learn more about it, contact us directly.