My new listing at 1439 Lachona Court is a happy house.  How happy you ask?  Super happy.  How do you know?  Because, I just know.  I'm a Realtor, and I look at- literally- hundreds of houses a year.  I know it when I see it, and this one definitely has the goods.
Located in the Toco Hill area, this house is minutes from Buckhead, Midtown, Emory, Virginia Highland and I-85.  Four bedrooms, three bathrooms, a finished basement and a great lot.  I've asked the sellers to give me ten reasons why you should buy their house, so I can further my argument that this house is as happy as they come….
Ten Reasons Why You Should Buy 1439 Lachona Court, The Perfect Toco Hill Ranch
1.       We live on the best street in the neighborhood.  It's a cul-de-sac, and we've got great neighbors.
2.       The kitchen is huge, and really well appointed.  We love having two sinks and the granite countertops go on and on and on.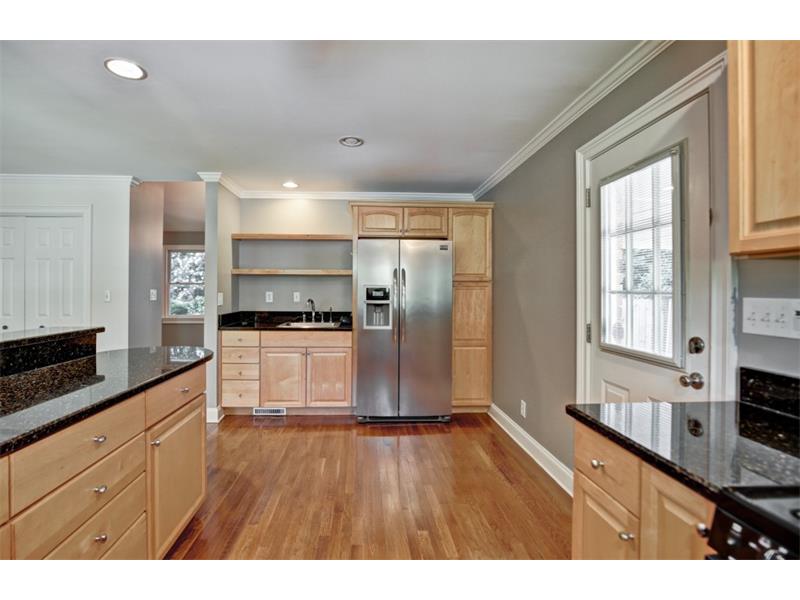 3.       Two living rooms is key.  We have a more formal living room upstairs, with a fireplace and access to the backyard.  Downstairs is the big screen tv and the comfy couches.
4.       So much storage, it's absurd.  Typically, ranches can be short on storage.  Not this one.
5.       The private backyard.   Plenty of space for what's truly important: the grill, the playground, and the dog.
6.       We're walking distance to so much: Starbucks, Whole Foods, playgrounds, and parks.  We can't imagine living somewhere where we couldn't walk to so much.
7.       When we do need to drive, the house is close to everything: five minutes to I-85 and Emory, ten minutes to Midtown and Decatur.
8.       Our dining room is gargantuan.  Seriously.  We've hosted up to sixteen for dinner, no problem.
9.       We added a full in-law suite in the basement.  Our guests can relax and even sleep in without fear of being woken up my the kids!
10.   It's just a great house. It was love at first site for us, and we hope it is for whoever is lucky enough to buy it from us!
For more information on this house, click here.   To schedule your own private tour, or for more information, give us a call.