If you have not seen this video, you should.   It's incredible.
Huge Credit/Kudos: Eric Lavey
About the Author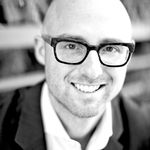 Jon
Facebook
Twitter
Jon Effron is widely regarded as one of the leading Realtors in Atlanta, working with both buyers and sellers throughout the metro area to maximize their real estate investments. In 2014, Jon was the #1 individual agent at Keller Williams Intown, one of the largest brokerages in Intown Atlanta. Prior to becoming a Realtor, Jon was the Vice President of Development at Tujay Group, an Atlanta real estate development firm. His career pre-real estate included stints at ABCNews.com, eGroups (now Yahoo! Groups) and Elite Traveler magazine, where he served as the Vice President of Marketing.